New: Unlock Your Brand®. 5 emails + 1 Free PDF.
Get it now
Mental Breakdown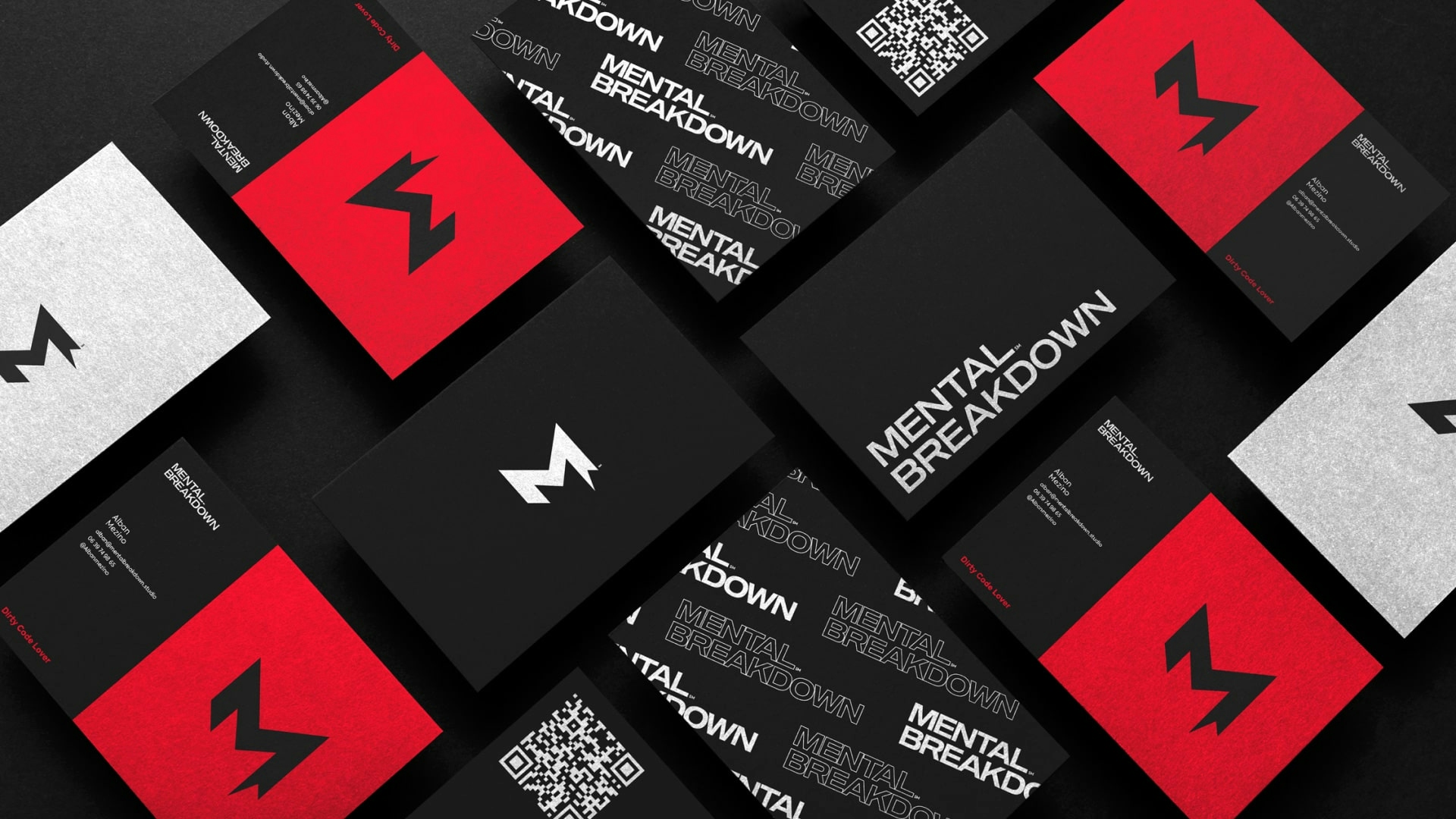 On March 15, 2020, the domain name mentalbreakdown.studio was purchased. The first Covid-19 confinement began in France on March 17, 2020.
Many see this forced isolation as a problem. We see an opportunity. This is where the Mental Breakdown adventure takes root.
We spend the first 586 days laying out our methods and testing them. On October 22, 2021, Mental Breakdown LLC was born. Since that day, we have had only one mission: to enable ambitious companies to achieve excellence.
You won't find blah-blah about our methods in this case study. For that, there are other ones.
Here we want to touch on an even more important subject: the evolution of a brand.
You've already heard the expression "Eating your own dog food." At Mental Breakdown, we taste our own shit daily.
We show you what it looks like over time because a brand is made to evolve.
Here, you will discover the visual evolution of our brand, from its birth to the day it will surrender its soul.
Audit

Strategy

Naming

Positioning

Brand platform

Identity

Brand guidelines

Copywriting

Website

Content marketing

SEO

SEA

SMO
Running out of pages to scroll?
Now is the time.
Don't waste another day trapped by decisions you never consciously made.
To get what you never had, you must dare to do what you never did.