Hunder
Above all, Hunder is a revolt, and behind every revolution lies an idea.
Hunder's belief is simple: recruitment is not and should not be a list of tasks to be performed to get your hands on "resources."
This is what Sabrina, Hunder's CEO, believes in. However, changing the world of recruitment is not an easy task.
To best equip herself to fight her battles, Sabrina contacted Mental Breakdown.
Here's how we helped her build her brand.
Audit

Strategy

Positioning

Identity

Business consulting

External service providers guidance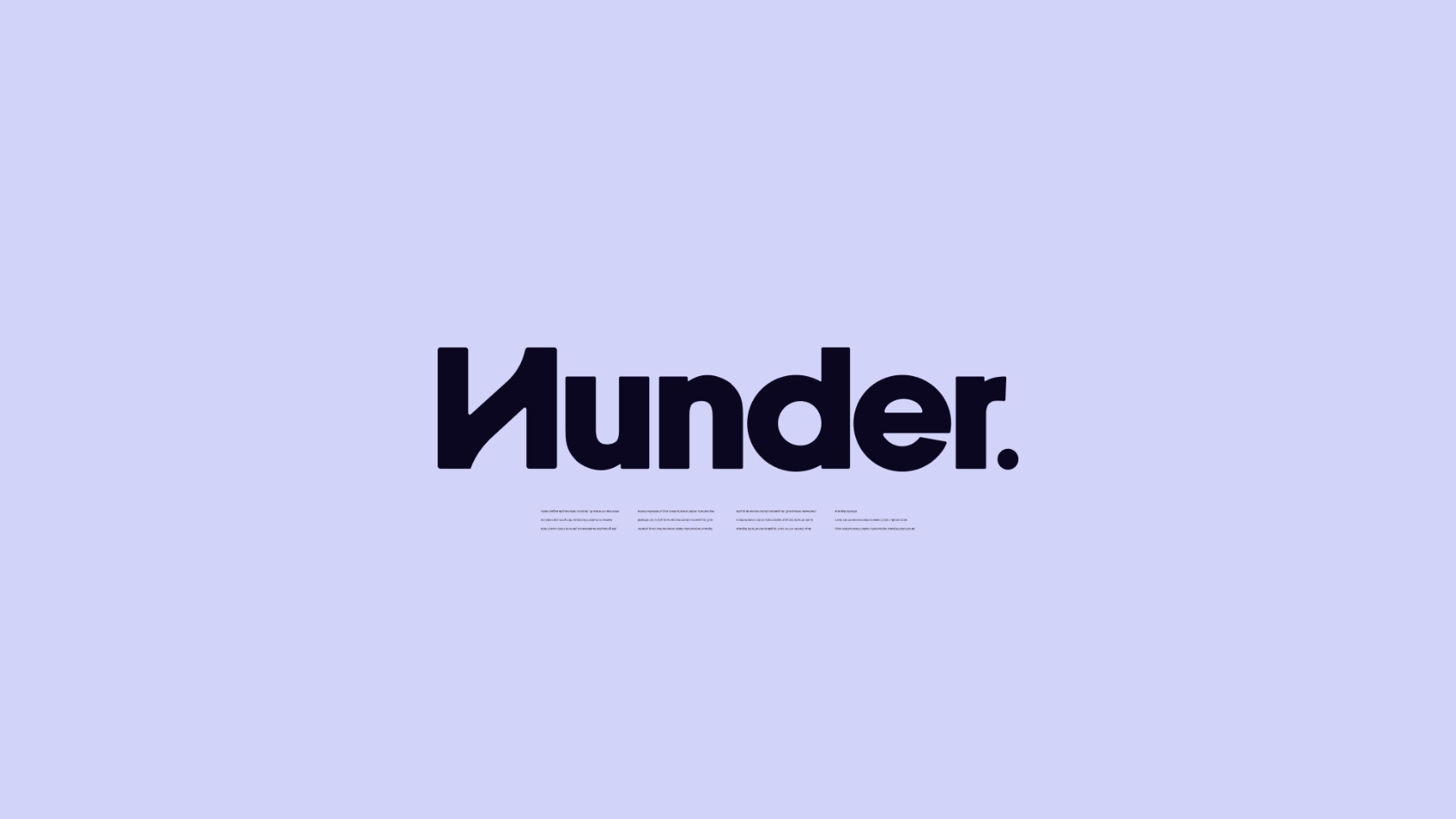 Imagine yourself in Sabrina's shoes. What do you need?
At this point, the answer is simple. Sabrina needs to be heard.
In the business world, we all have the same problems.
However, every business is profoundly different.
Before prescribing, it's wiser to listen and ask the right questions to diagnose correctly.
To help Sabrina articulate her brand correctly, we must first understand her project in depth.
Our goal is twofold:
To help her articulate and understand her current state of business and brand.
Make the dream state – we need to put his company in – understandable, intelligible, and palpable.
We call this the two-island story:
Island A, or the island of pain.

Island B, otherwise known as the island of desires.
It is with this first stage of listening that our story begins.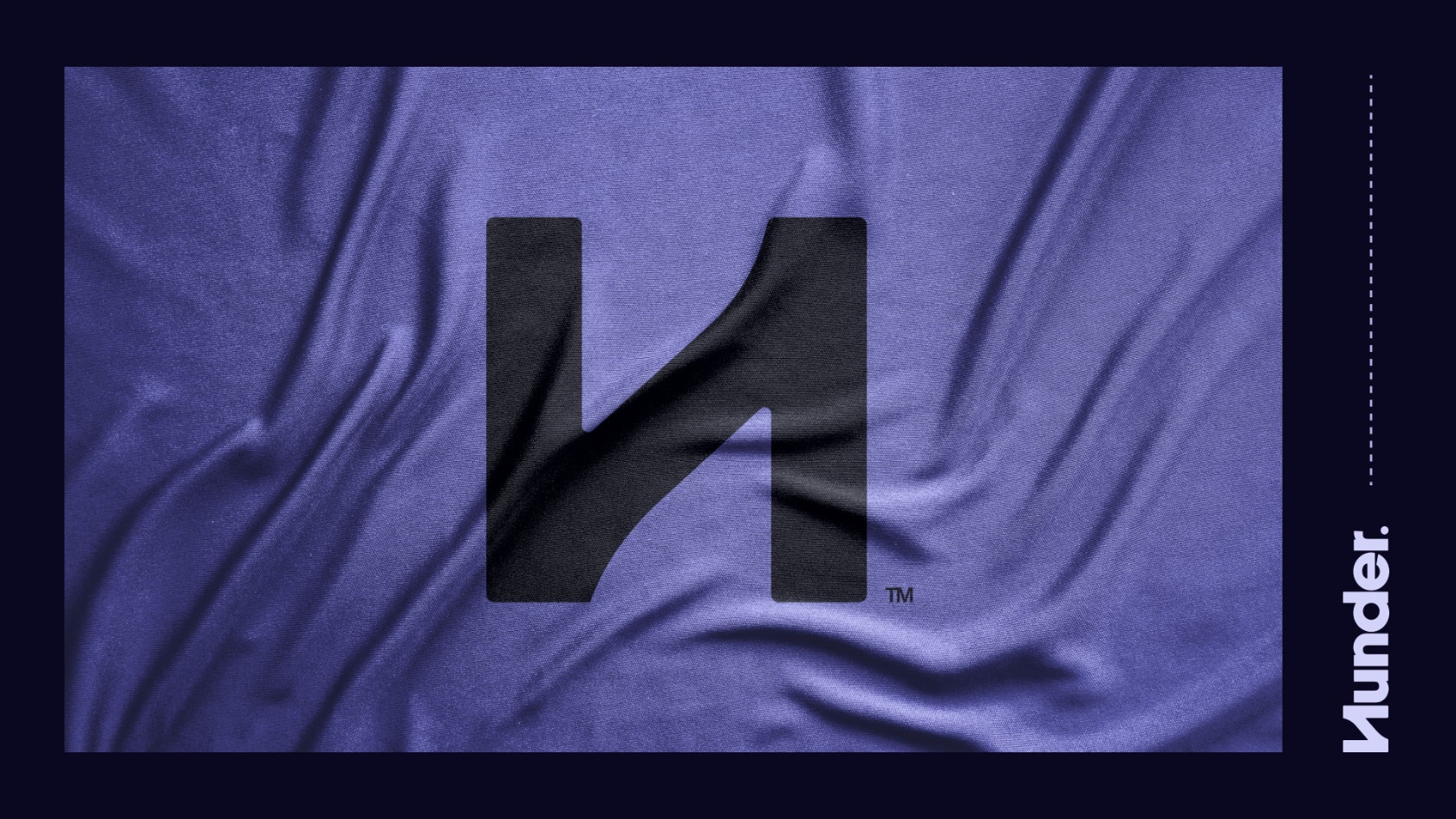 How to easily get from one island to the other?
Simple but not easy, we have to build a bridge for Hunder and its leader.
Thanks to our audit, we deeply understood what Sabrina's and her brand's islands look like. And it's also because of the audit that we know how to build the bridge.
During the audit, we were able to clarify Hunder's actual needs. We could differentiate the symptoms that Sabrina had arrived with from her company's real problems.
Sabrina decided to follow our recommendations and build a solid bridge composed of her brand strategy, positioning, and brand identity.
Sabrina's first question: what do these steps actually include?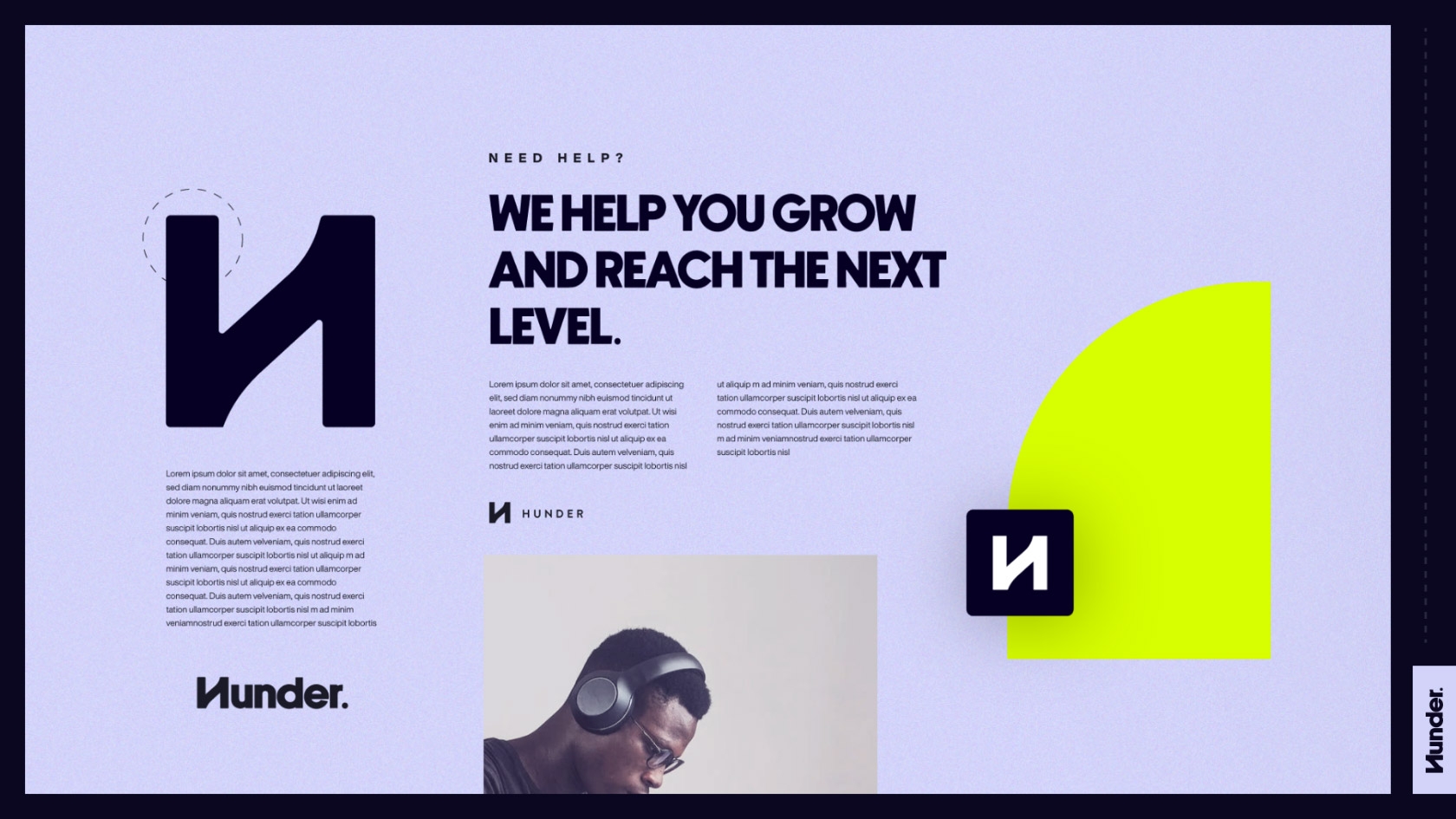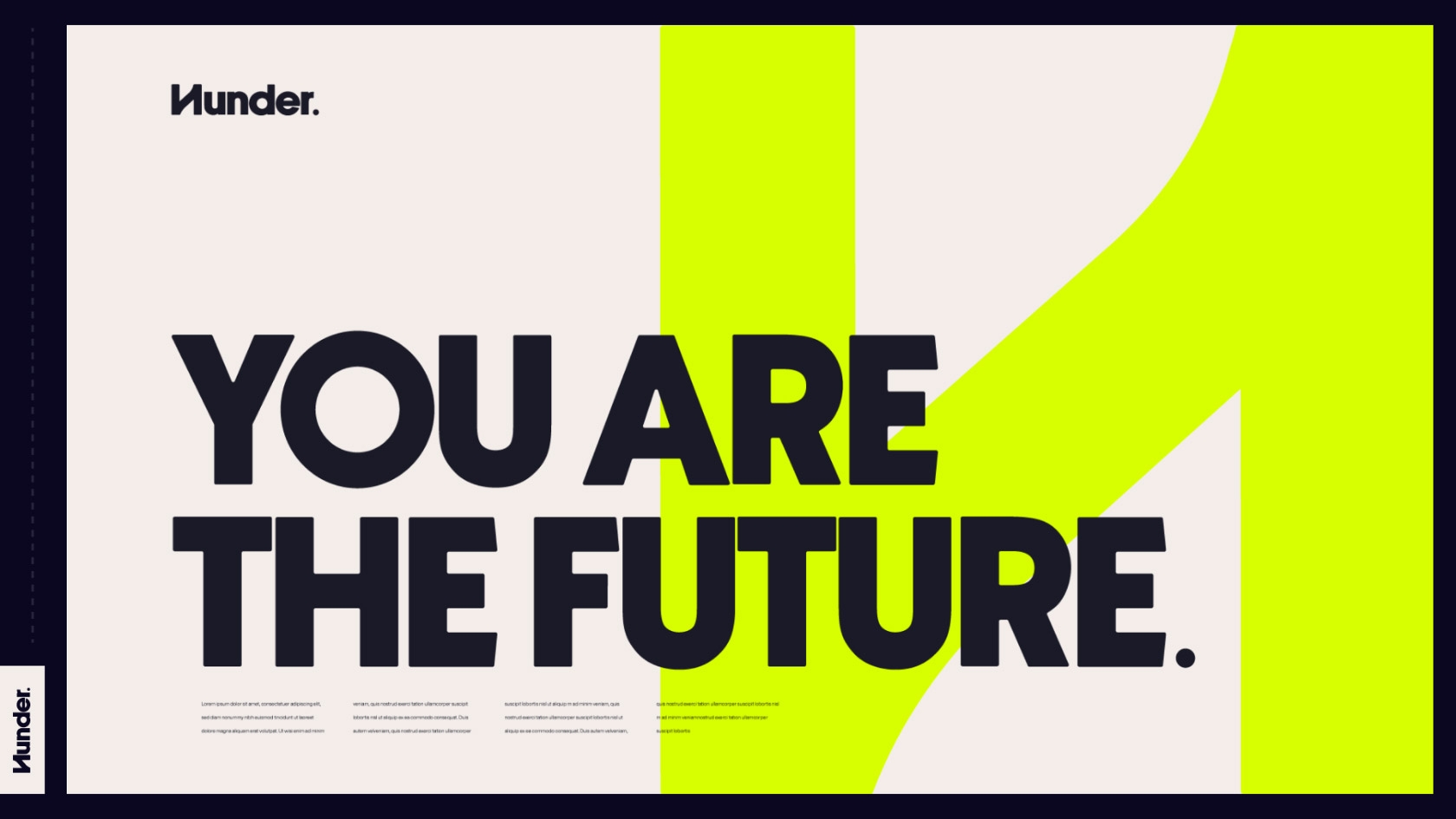 La stratégie et le positionnement.
Strategy and positioning.
Sabrina knows her project inside and out. She takes her project to heart. It consumes her head and gets to her guts.
Her project, she loves it. Her subject, she masters it.
But for all leaders, the hardest part is to articulate and make it comprehensible to anyone.
This is where we come in. We help Sabrina get out of her fortress of solitude, which is articulating a brand with the resources at hand.
We take out our toolbox. We use our system to help Sabrina lay things out clearly and methodically. With our practical exercises and work sessions, we help her articulate the following:
the purpose of her brand
its concrete mission
its tangible vision
its core values
its resonating trends
its uniqueness
its onliness statement
its complete ecosystem
its loyalty system
its arch-enemy
its blue ocean
its differentiating touch points
its signature slogan
Then we help them study their market and choose the correct positioning. The one that resonates the most with the brand's soul and offers the best business opportunity.
Then, we finish with the Unique Selling Proposition and the positioning Statement so that she can explain everything clearly to anyone.
The last step is identity.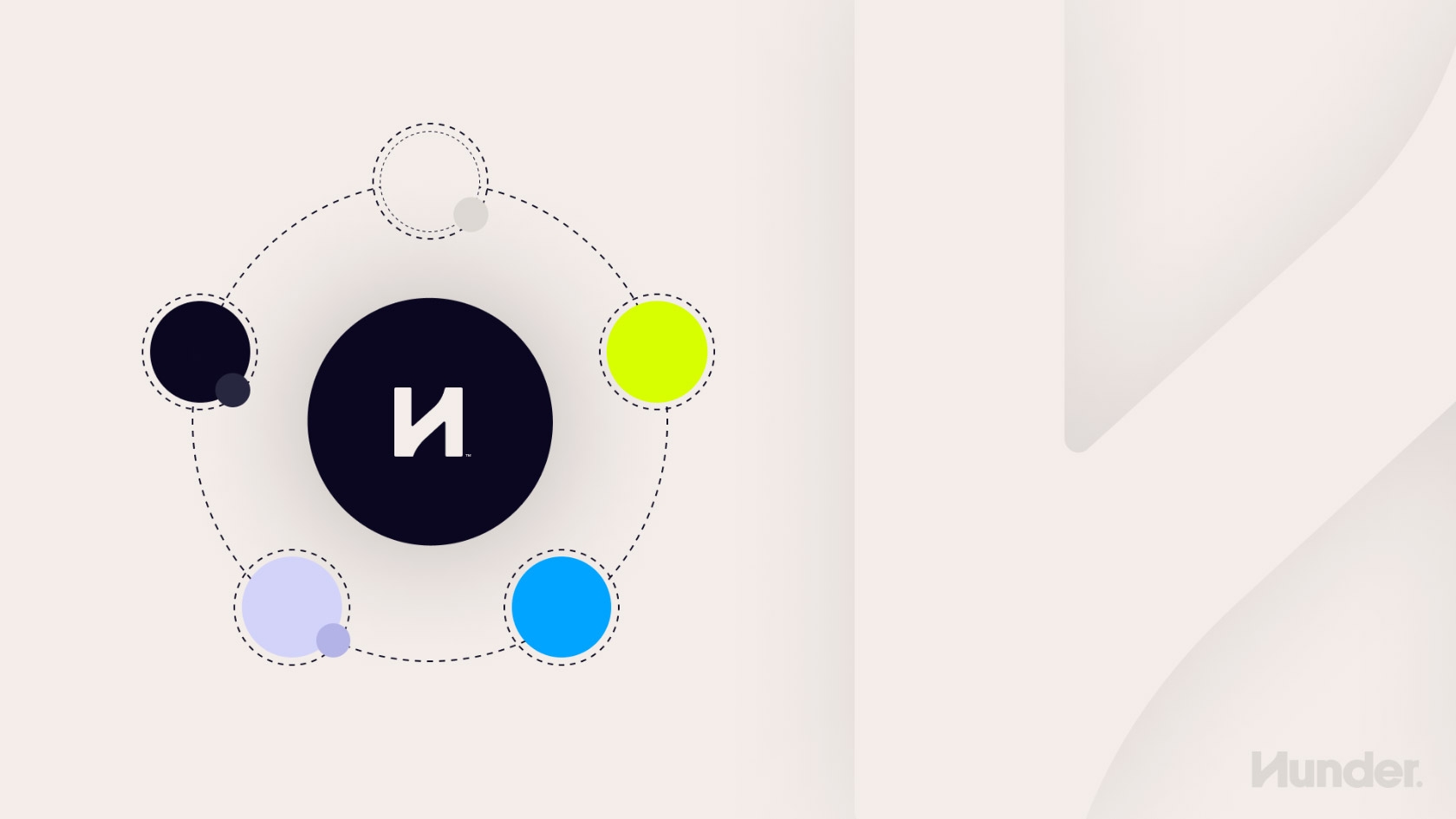 Is this logo time?
Absolutely.
It's time to create an identity fully aligned with the brand's strategy and positioning.
Our only goal is to bring out the soul of Hunder in every aspect of its identity.
Of course, we don't stop there. We think about Sabrina and her team every step of the way.
What could they be lacking?
The Hunder team will have to make the most of their visual identity. Push it to the limit to reach the apex of their brand image.
They need to establish clear and well-thought-out rules to do this. With a visual system clearly defined from start to finish, the brand's design, marketing, and sales teams can communicate fully with their audience.
An image is worth a thousand words.
Here is the result validated by the team, enabling them to take action.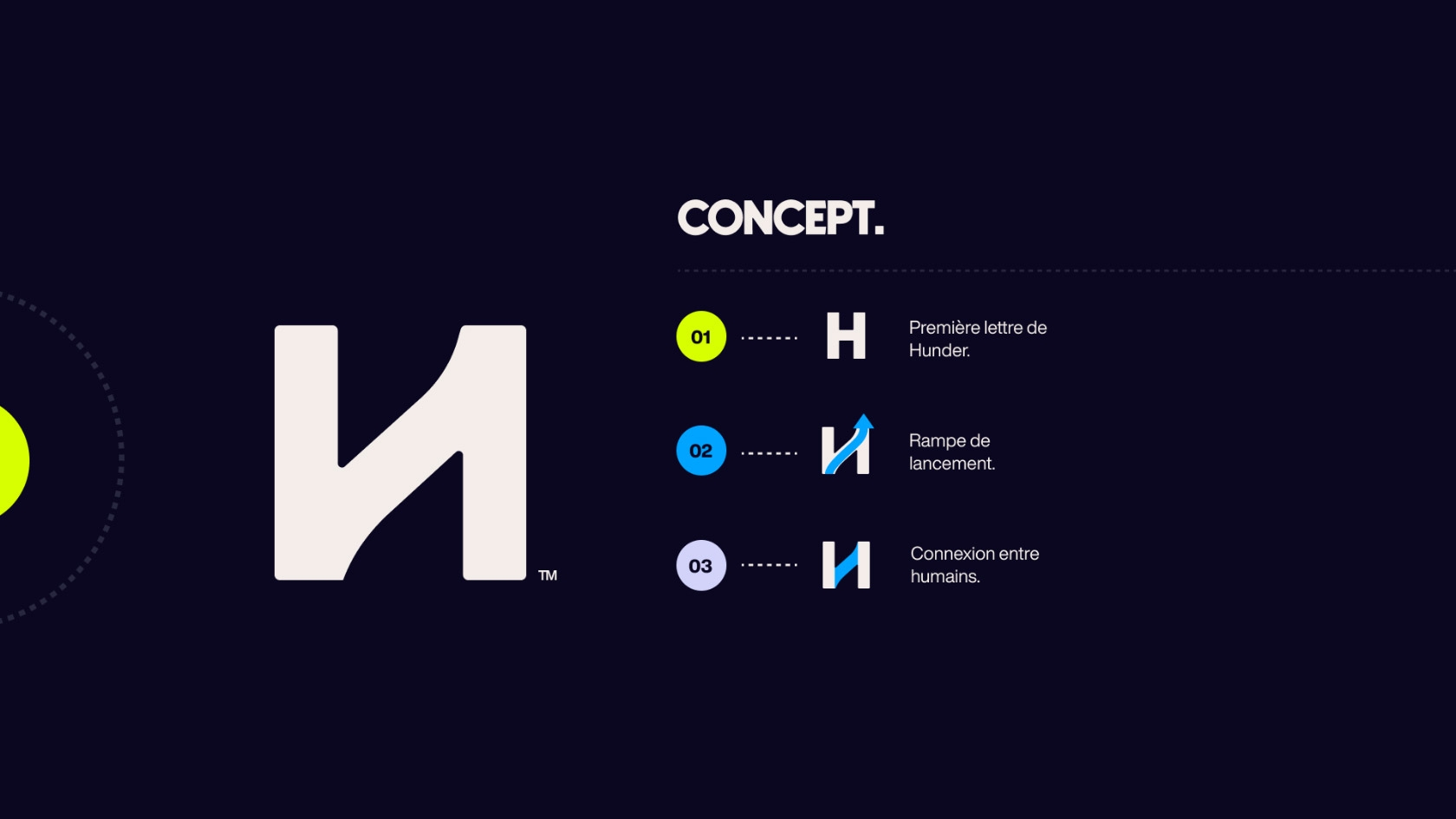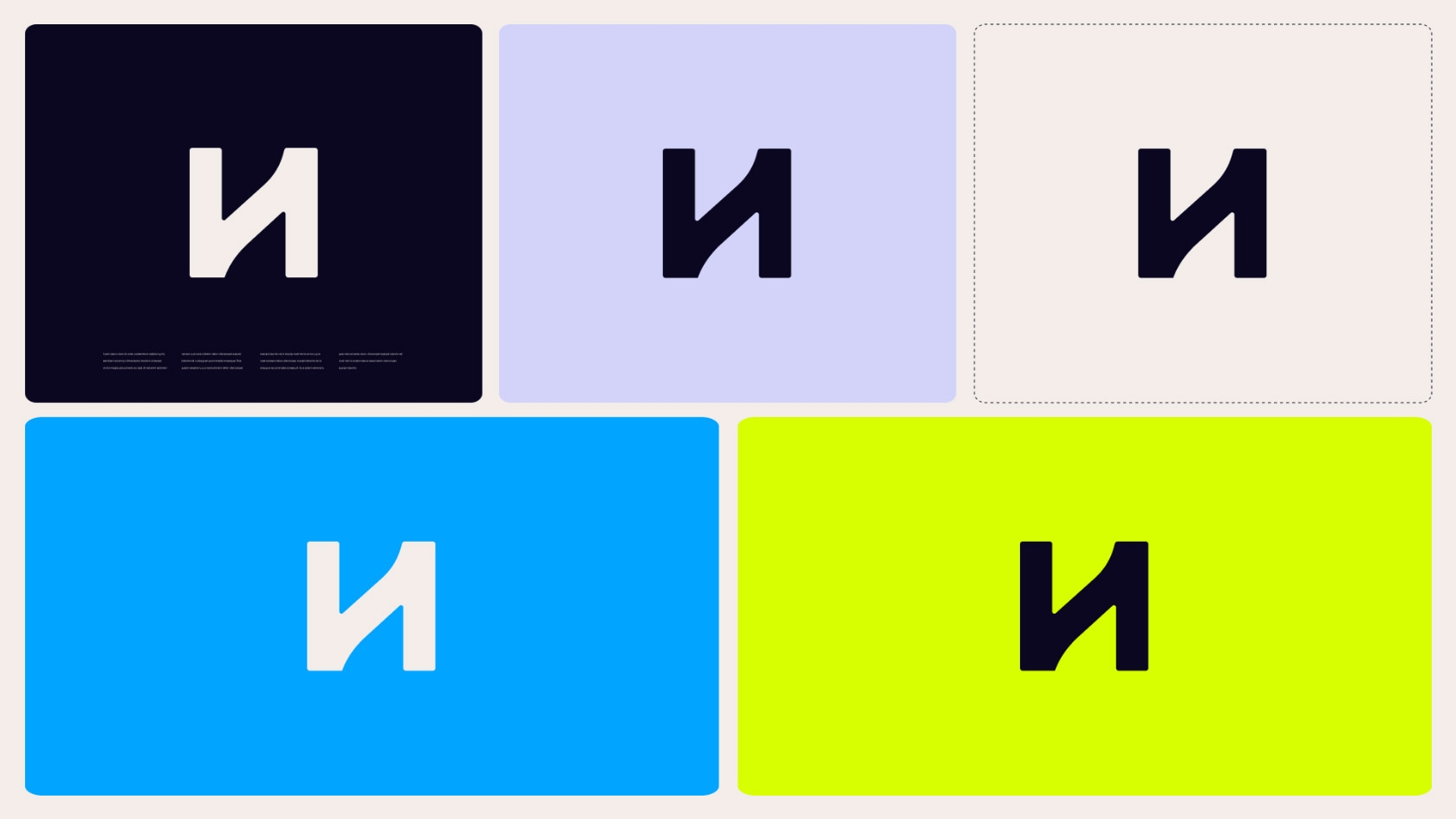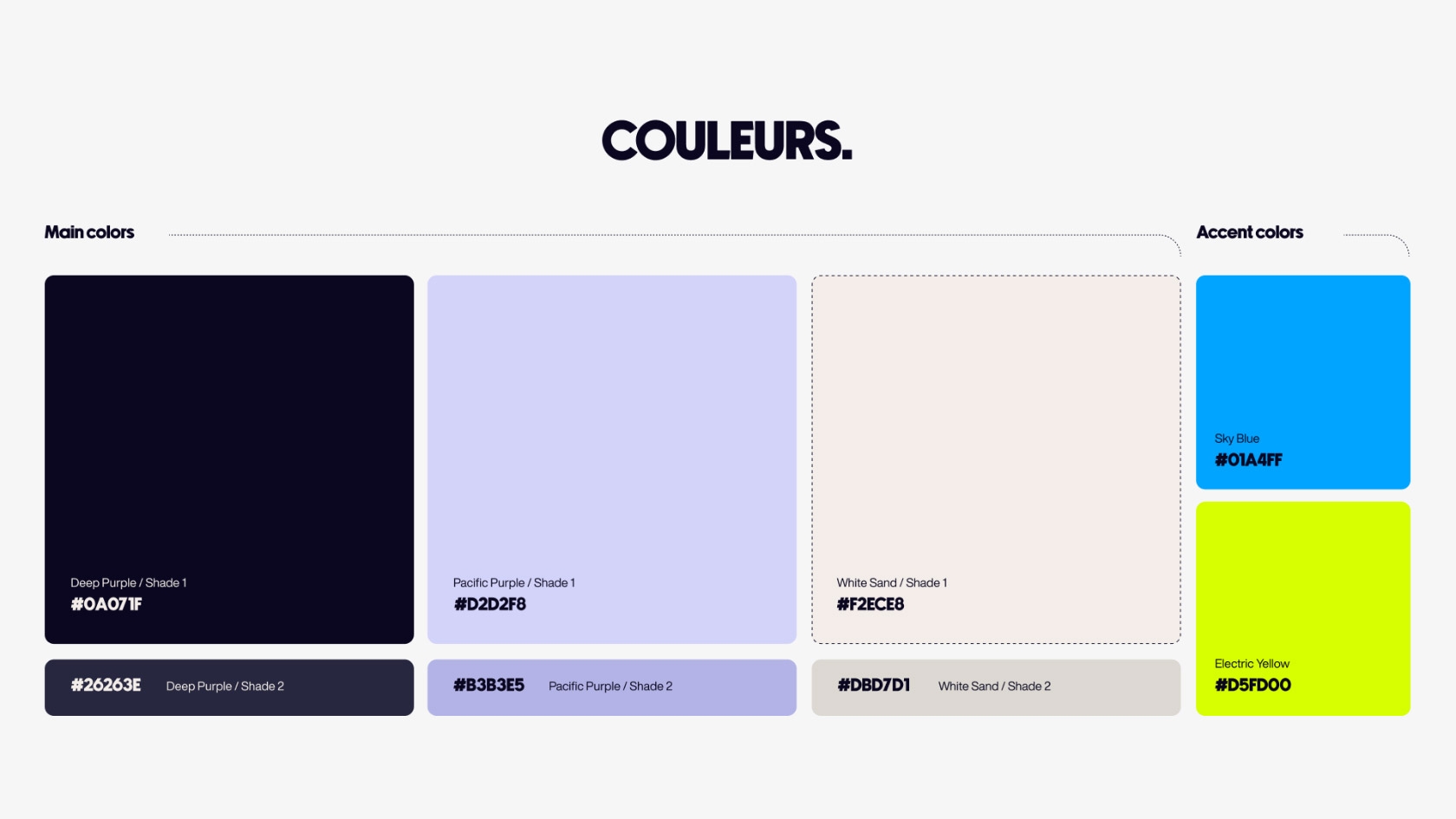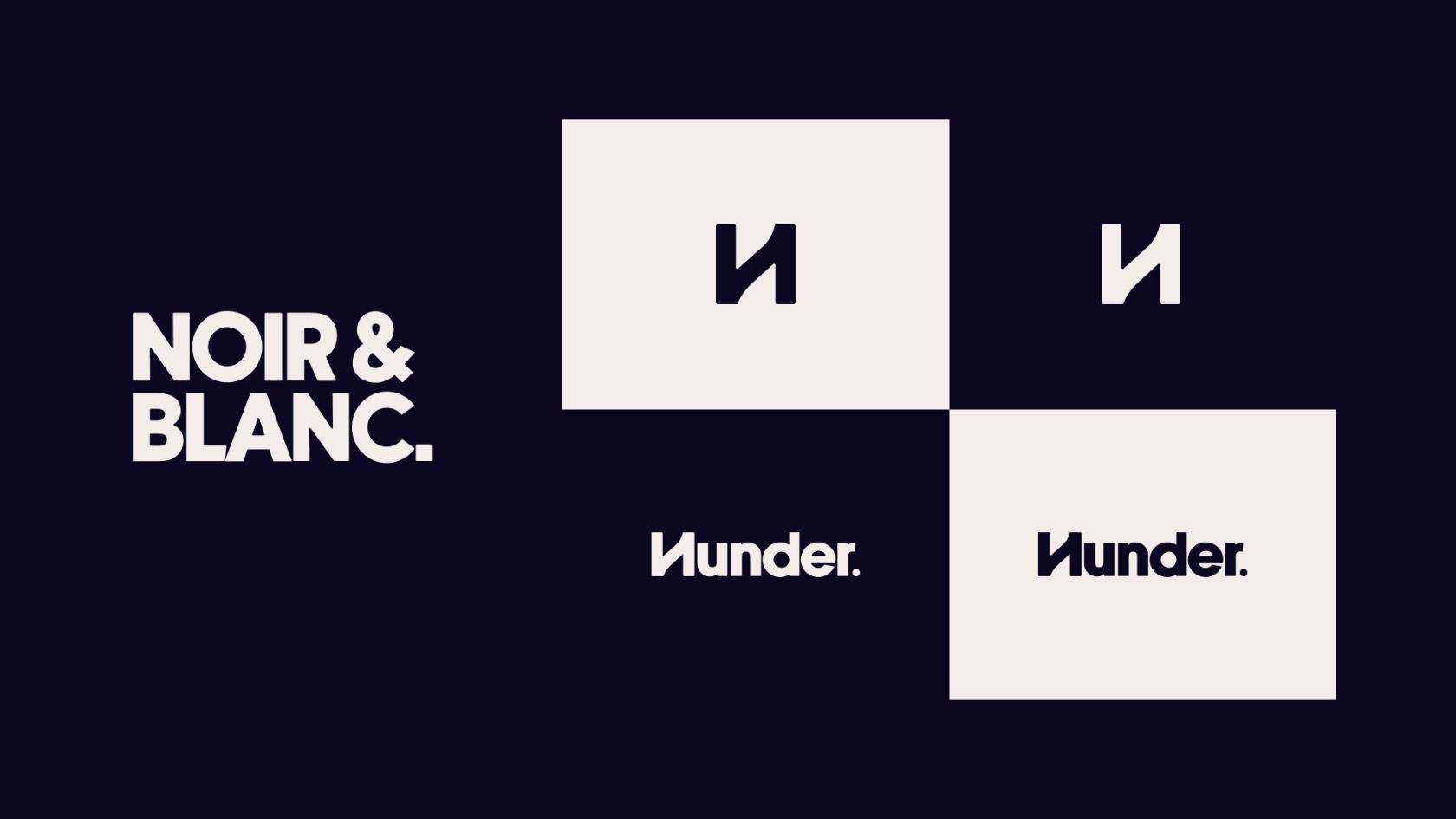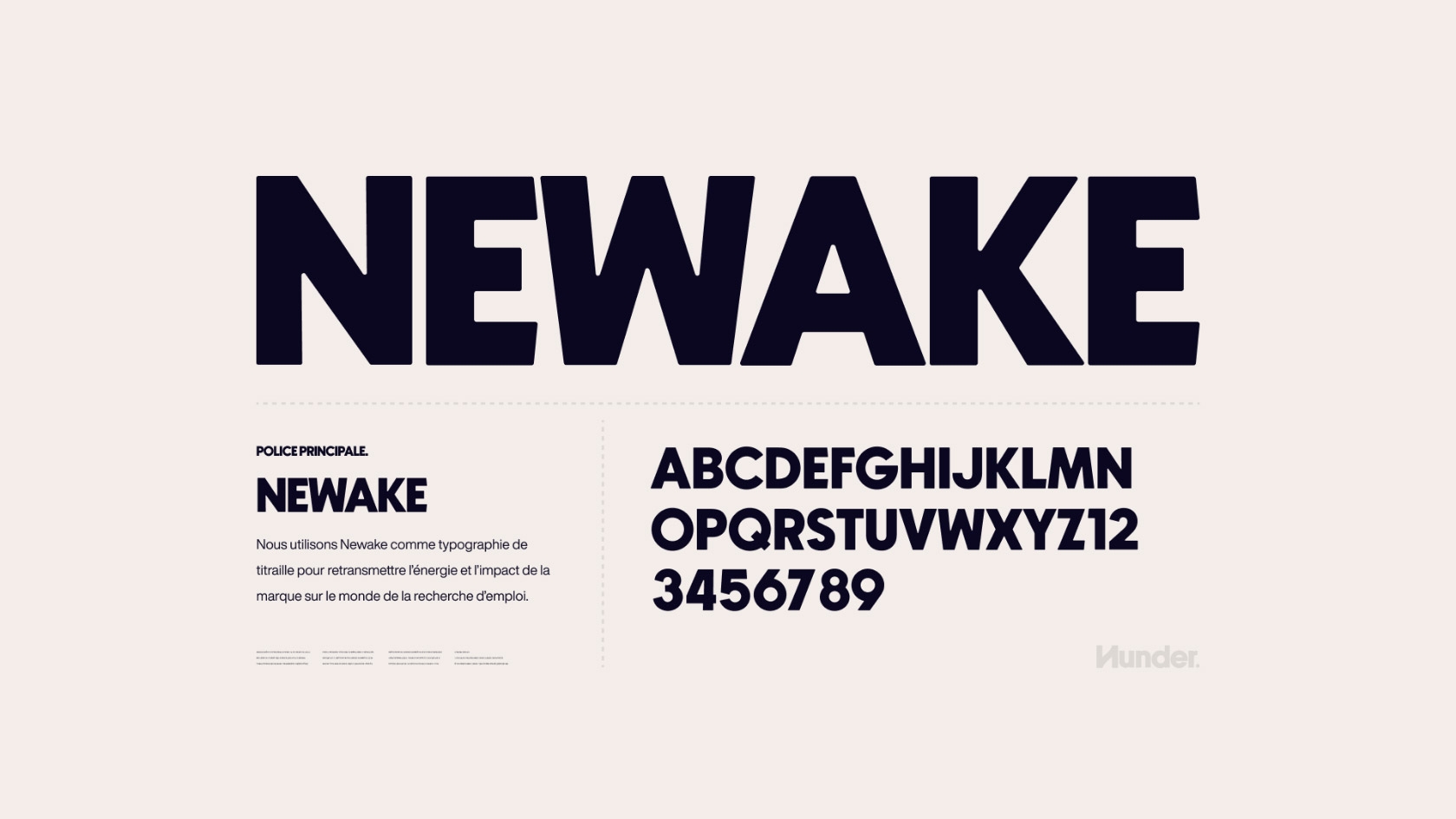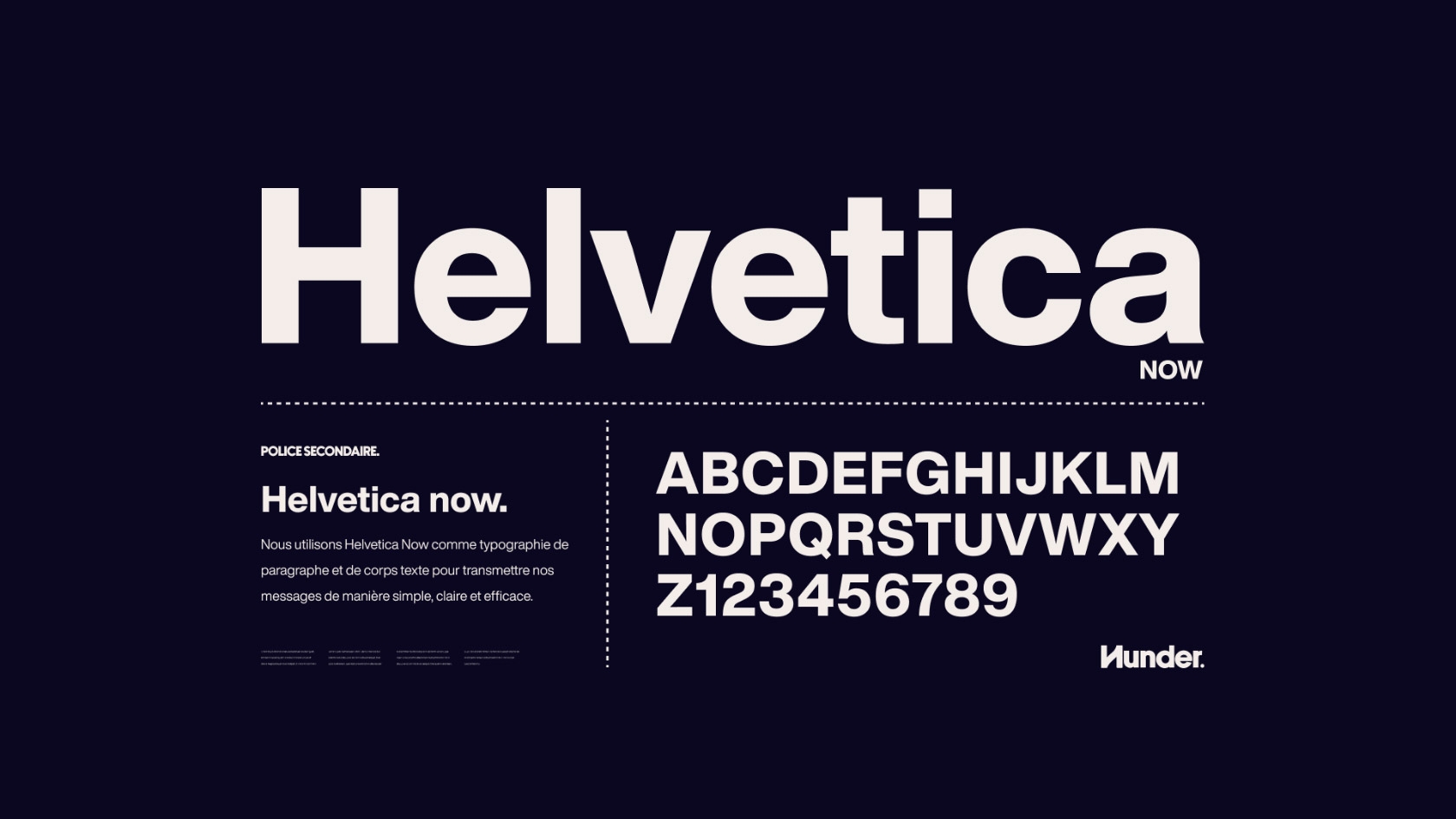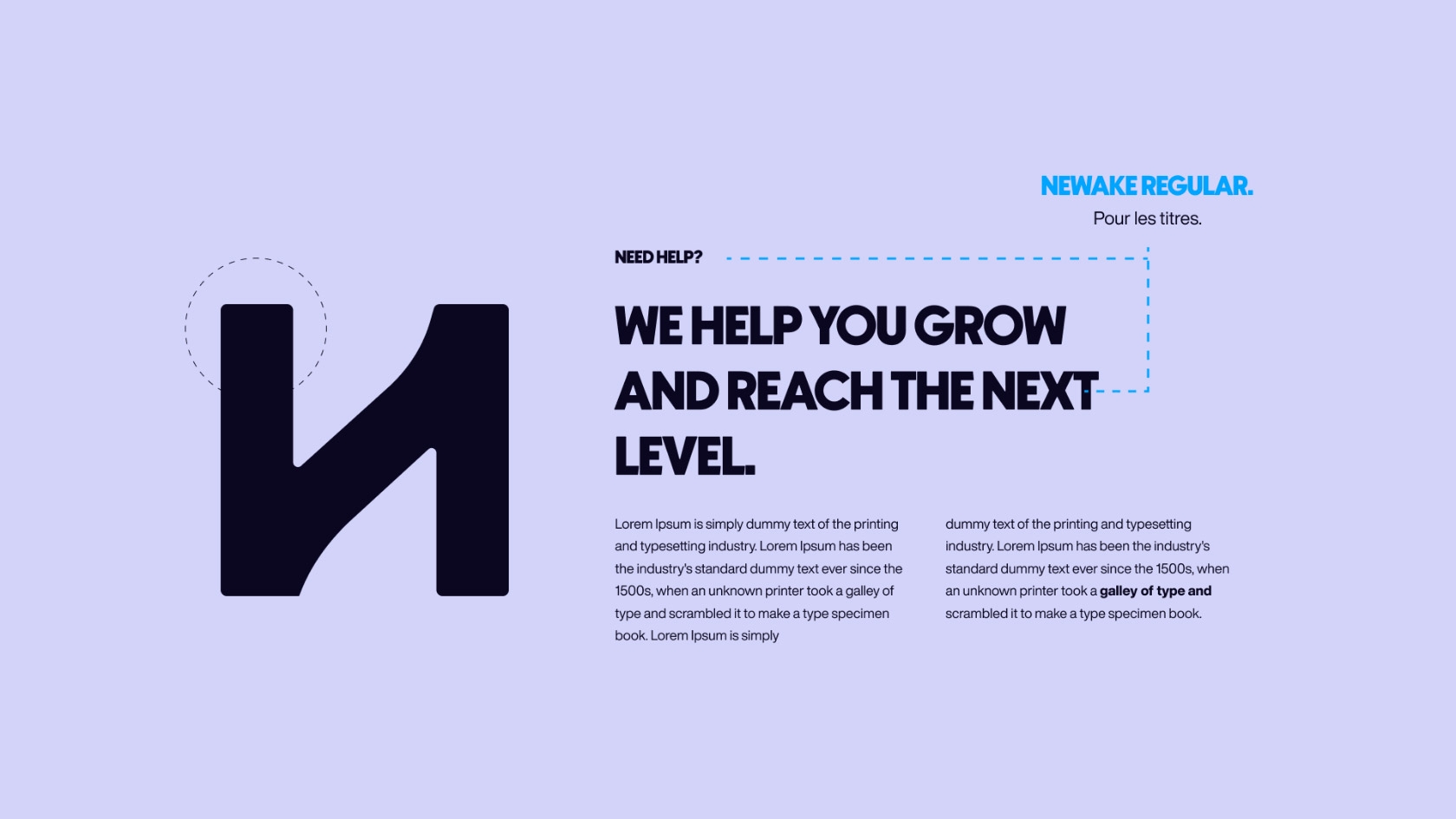 Running out of pages to scroll?
Now is the time.
You must dare to do what you never did to get what you never had.