Updated on October 11, 2023.
The temporality and legacy of your brand
Do you want to live a long time? Yes?
Well, figure your brand does too! 👀
Creating a brand doesn't happen with a snap of the fingers. Creating a brand is thinking about a system that works as well tomorrow when you wake up, as it does over the next 50 years. Creating a brand is about designing a baby that can live on indefinitely and preserve its legacy through the ages.
A brand is the project of one (or more) lifetimes.
Building your brand means accepting going brick by brick and building on solid foundations (see brand strategy). The fruit of successive stages of questioning, reflection, and articulation will allow your brand to make a name for itself.
Branding takes time and it MUST last over time. In 50 years, the soul of your brand must be almost the same as on day one. More mature, of course, but with the same purity, passion, and accuracy.
A brand is like a romantic relationship. You must nurture it every day for the rest of your life to keep it going.
There's no such thing as a branding manual. You have to do a little bit of it every day!
And it's worth it! You can contribute to something bigger than yourself and leave your mark on society. Take all steps, time is your brand's best friend, and your patience will always be rewarded.
How many brands do you think have crossed decades and impacted several generations?
There are quite a few in the world. Here are the examples that come to mind:
New York Times (1851)

Heinz (1869)

Coca-Cola (1886)

Peugeot (1896)

Ford (1903)

Harley-Davidson (1903)

Walt Disney (1920)

Haribo (1920)

You, in a few years 🤘
But how do you properly evolve your brand over the decades?
Trends, evolution, and heritage
People don't buy what you do, but why you do it!
The legacy of your brand
In 20, 30, 50, or 100 years, the soul of your brand must remain in the same lineage. The evolution of your brand must not make it lose its meaning. It is an evolution, not a revolution.
Make sure your brand never forgets that the "why" is its most solid foundation... and this is even more true today than in the past!
In a world where everything is fast-moving and replaceable (even disposable), timelessly anchoring your values through the evolution of your brand will allow you to bring consistency and reference to your audience.
Your heritage brings an indispensable element to the longevity of your brand: trust.
Showing that you are trustworthy is the main challenge. The more your audience trusts you, the more likely it will use your services and products without questioning them.
Staying true to your brand's core over the years will give it an extra touch of soul. Staying true to your values will allow your brand to grow in strength despite all the changes it will experience over time.
It's been a long time since they took the example of Apple...
Your history is your legacy, don't erase it, keep articulating it so that no one ever forgets it!
For example, Apple's keynotes are not held in the "Steve Jobs Theater" for nothing. By naming the main stage of its presentations that way, Apple has found a way to continue to tell its story by immortalizing certain moments of its legacy.
Surfing the trends
Over time, your brand must evolve, and avoid changing everything overnight. You must maintain your heritage while adapting to the changes in your market. You must seize the right opportunities, otherwise known as "market trends," to achieve this goal.
A trend is a discernible change in acceptance of a persistent fashion phenomenon in a given market.
☝️ Be careful not to confuse a fashion phenomenon with a trend. A fad often has a much shorter life span than a trend. On the other hand, the trend takes a more lasting hold, usually until another, more sensible one replaces it permanently.
Trends: Ecology, brand documentaries, advocating authenticity in all areas ...

Fashion effect: Tecktonik 🥸
Unfortunately, some brands forget that some trends are not suitable to follow. They can indeed come to taint their history and break the continuity of their brand.
Example of trend misuse
In 2018, McDonald's wanted to revamp its brand image with marketing campaigns focused on changing its green behavior.
McDonald's promised to reduce its consumption of plastic straws and even replace them with paper straws from "certified sustainable sources" so they could be recycled.
These straws were made of paper but, unfortunately, were not recyclable. The straws turned out to be too thick to be recycled and reused. As a result, they were burned and therefore emitted more greenhouse gases than plastic straws.
Moral: instead of improving its image, McDonald's did the opposite. The brand degraded its image and the environment in the process.
Example of good trend use
Using the right trends is simple and basic.
In October 2021, Clément Cotentin released a documentary retracing the path of his older brother Orelsan over the last twenty years.
The latter traces the artist's path from his youth in Caen to his success in the French rap scene.
The documentary, released a month before Orelsan's new album, helped the latter make the best start of the year in France: 138,939 sales in a single week.
By explaining the controversy behind the song "Sale P*te," a title that almost made his career plunge for good in 2006, Orelsan managed to bounce back on this old controversy and take advantage of it to boost his career.
This documentary has finally allowed the artist to improve his image and helped us discover his values, path, and ambitions through his evolution.
Possible evolutions
Your brand will also have great chances to evolve graphically over the years.
Your visual identity is designed to evolve but will inevitably change to stay current.
The Flat Design trend illustrates this kind of evolution. This trend has impacted the logos of many companies.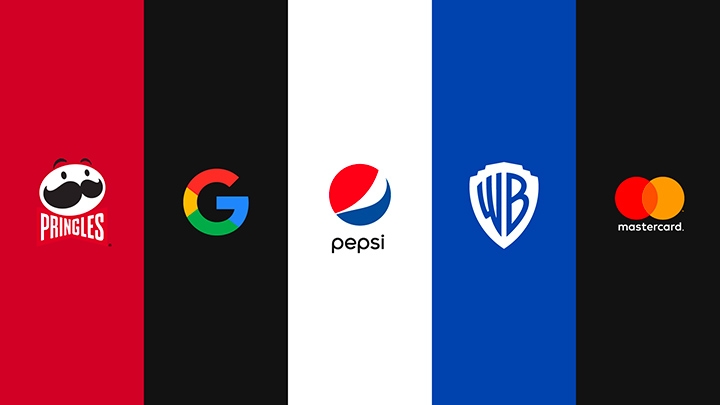 In general, your brand will have to evolve in different aspects.
Let's take another example, this time a current one: electric cars.
Most manufacturers have a mission (and obligation) to move to electric cars before 2030.
BMW, for example, has decided to keep its famous radiator grill on its new electric cars. This body part has always been a differentiating attribute that made it possible to recognize a BMW from any other vehicle (even among the uninitiated).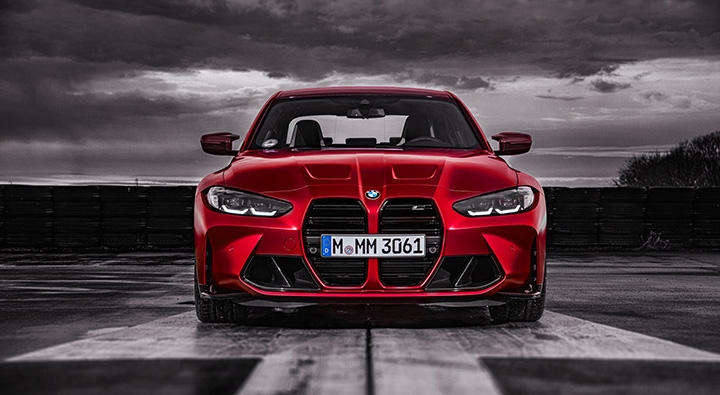 Practical info: an electric car does not need a grille. It's originally an air intake to cool down the thermal engines that heat up a lot.
However, BMW has decided to keep it on its new 100% electric models. The Bavarian manufacturer has agreed to ensure the continuity and consistency of the brand despite the evolution of its market.
The soul of BMW remains the same (the pleasure of driving), but the feeling evolves (from thermal to electric).
Whatever evolutions your brand will face, it must remain attached to its values and history. The feeling of your brand can evolve, but its soul must remain the same ad vitam aeternam to guarantee its continuity and coherence (cf. its brand strategy).
This is it,
we're getting there!
This (long) introduction to the world of branding is over 🤩
Now that you're warmed up let's get into the details of branding 💪
---
We hope you've enjoyed this chapter.
We took a long time putting this guide together for you.
Our only ask is that you take a quick second to share it with someone you like.
Our mission at Mental Breakdown is to help fair, ambitious, and upright people make a mark and build their legend.
And, to make it happen, we need your help. So, it would mean the world to us.
Running out of pages to scroll?
Now is the time.
You must dare to do what you never did to get what you never had.